Waxing Treatments
Using the Perron Rigot Cirepil waxing system for Ultra Smoothness.
Book Treatments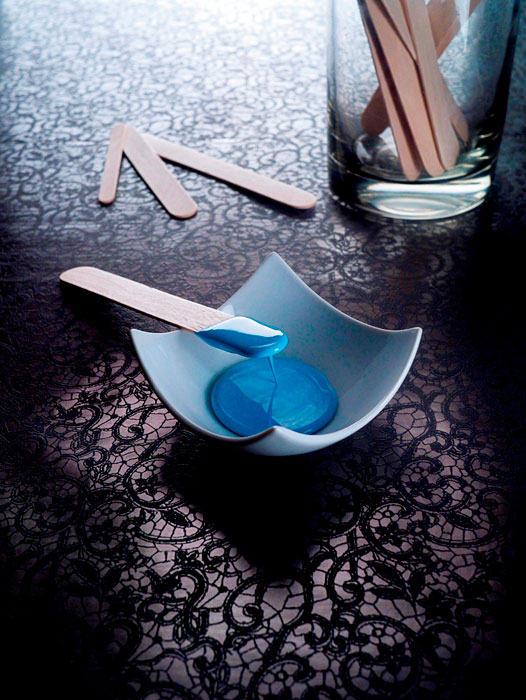 At Studio 8 we use the Perron Rigot Cirepil waxing system.
Perron Rigot Cirepil Is an ultra-high-performance wax that encapsulates the hair for even cleaner results. It was first developed in the 1930's and is used worldwide. It is also recommended by many of the esteemed trainers & gurus in the industry as their wax of choice due to the finest resins, natural ingredients & aromatherapy oils that deliver superb waxing results.
The extensive range of hot & warm wax, pre and post oils and lotions, guarantee the right product is available to suit your exact skin and hair type.
Our Team of highly skilled waxing experts use they knowledge, experience and skill to select the most appropriate wax and technique to deliver the best results including intimate waxing where the super gentle hot wax & protective oils used will ensure a relaxing treatment with minimal redness and zero hair breakage.
Perron Rigot Cirepil hot wax can remove even stubborn hair as short as 1 mm, is virtually pain free and entirely non-sticky. Perron Rigot Cirepil warm (strip wax) can remove hair as short as 2 mm, which means you don't have to wait as long until your next treatment.
Our favourites include Gin Fizz warm wax as well as Intimate 4 and Boudoir hot waxes, which are all waxes designed to be calming and soothing, whilst delivering ultimate results on even the most sensitive of skins.
| | |
| --- | --- |
| | |
| Upper Lip/Chin/Neck | |
| Eyebrow | |
| Lip and Chin or Lip and Brow | |
| Underarm | |
| Arm | |
| Half Leg Upper | |
| Half Leg Lower | |
| Full Leg | |
| Basic Bikini | |
| Extended Bikini/T or G string | |
| Brazilian (non intimate/superstring) | |
| Brazilian | |
| Hollywood (intimate) new/non regular | |
| Hollywood (intimate wax) regular/4-5 weeks | |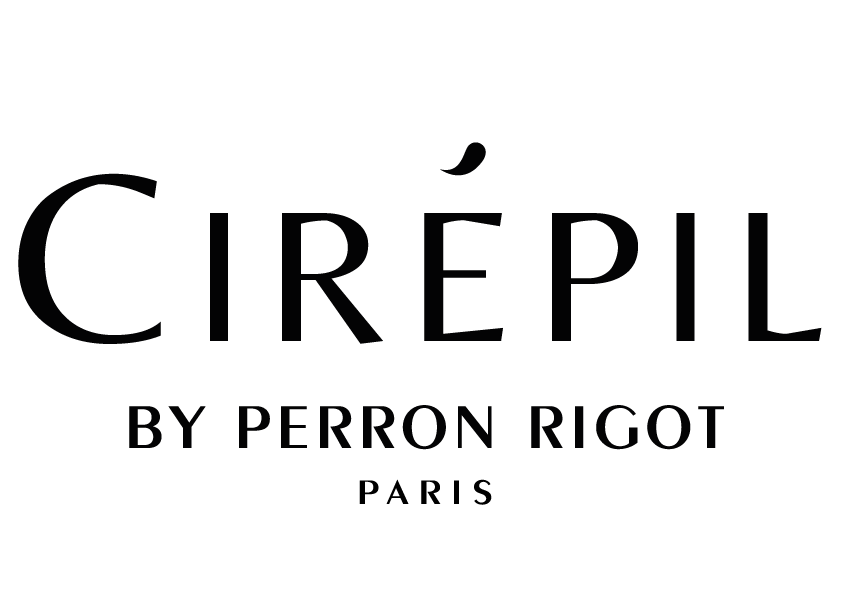 Questions and Answers about Waxing Treatments
If you're new to waxing then you might well have some questions. You'll find answers to the most common questions here.
If you have a question that isn't answered here please give us a call and we'll be only too happy to help you.
What is the difference between hot wax and strip wax?
Hot wax is spread thickly onto the skin and allowed to dry slightly before it is gently peeled away. This method is far less painful than most and pulls hair directly from the roots.
The benefits include fewer in-grown hairs, less breakage and therefore longer re-growth periods. This wax also promotes skin hydration and is highly recommended for sensitive areas or thicker terminus hair such as an alternative for brows and bikini and intimate waxing.
Strip wax is recommended for thicker/less sensitive skin where hair is finer (vellus hair), for example legs, arms, back, chest, and shoulders. A thin layer of wax is applied to the skin and is then removed using a paper or fabric strip.
How long should my hair be for waxing?
For regular waxing Clients – hot wax can remove hair as short as 1mm in length. Strip wax can remove hair as short as 2mm
First time wax or wax in between shaving then we suggest a 4mm growth. Clients that have not waxed/shaved for a long period of time need not worry as our therapists will trim the hair to a suitable length for waxing.
What are the different types of bikini waxes offered?
Basic bikini – hair removed from the top and sides of bikini area just inside the panty line

Extended bikini /T or G-string – same as basic bikini however the top can be taken slightly higher with some hair removed underneath following the line of a g-string.

Brazilian – (classed as advanced or intimate waxing) this removes all of the hair from underneath including from the area between the buttocks and leaves only a strip or landing patch at the front.

Hollywood – (classed as advanced or intimate waxing) same as brazillian except landing strip is removed at the front.
What is the etiquette for the various types of bikini waxing on offer?
After consultation your therapist will provide you with freshen up wipes (don't worry if you are coming straight from work as you will get the opportunity to freshen up before the therapist starts the treatment). Disposable knickers are provided for non intimate waxing. For intimate waxing no underwear is preferred. If you feel more comfortable wearing underwear the treatment will take longer. You will always be provided with a towel to cover your modesty when required. Our therapists are experts in intimate waxing and will help you feel at ease throughout the treatment.
Can I still have a bikini wax when I am on my period?
Of course you can! You will need to wear a freshly changed tampon before going into your treatment. We have toilet facilities available and you will be provided with freshen up wipes before your treatment, however, some people find they are more sensitive at this time even with Lycon wax, so tend to avoid waxing.
What bikini wax is popular when pregnant?
All our waxing is virtually pain free and can be carried out throughout your pregnancy. Many ladies choose to have a Brazilian or Hollywood a week before their due date.
Does it hurt?
Our specialised hot wax and expertly trained and experienced therapists make waxing as pain-free as possible and combined with regular waxing the hairs become thinner and sparser and the experience relatively painless. However, everyone has different pain thresholds and therefore each individual experiences waxing differently.
HOT TIP If you have a particularly low pain threshold some clients find a couple of Nurofen tablets half an hour before the treatment time helps to reduce discomfort but most clients comment on how mild it is compared to their previous waxing experiences.
How long will the waxed area be hair free?
Normally a small regrowth is noticeable after about a week or so and it can take up to 4 treatments for your hair to get on a growth cycle that gives best results especially if you have previously shaved or used depilatory creams. Regular waxing every 4 weeks is highly recommended to maintain a smooth appearance and to ensure waxing treatments are quick and virtually pain free each time.
Is the treatment done with discretion?
The treatment is professional throughout and the therapist will explain the process before starting as well as advising when they need to cleanse or reapply pre waxing oil. We provide a towel that can be used to cover parts of the intimate area while waxing. The therapist will guide you throughout the treatment if they need to involve you with holding the skin or positioning yourself to help minimise discomfort.
Will it be uncomfortable afterwards?
We use only high quality and have highly skilled therapists so our treatments should leave you with minimal discomfort. When the treatment is finished the therapist will ensure no wax or residue has been left on the skin. Our hot wax leaves the skin sticky free and teh aftercare products we use leaving you feeling clean, refreshed and hydrated.
What after-care do I need to follow?
Keep the waxed area clean, avoid heat and friction for 24 hours:
No hot baths or showers (warm water only).

No saunas, hot tubs or steam treatments.

No tanning (sunbathing, sunbeds or fake tans).

No sport, gym work or other exercise.

Avoid scratching or touching the treated area with unwashed hands.

Avoid swimming in chlorinated pools.

Do not apply deodorants, body sprays, powders, lotions or other products to the area especially scented products, other than those recommended by your therapist for 24 hours.
Please note: some slight soreness, small bumps and redness are common and perfectly normal temporary reactions, particularly if this is your first wax. These symptoms should subside over 24-48 hours. If you experience persistent redness or irritation, or if you have any questions, please do not hesitate to contact us.
We highly recommend using an exfoliating glove or body brush on waxed area including bikini line as it helps to reduce the risk of ingowing hairs. If you tend to suffer from ingown hairs we also retail a product called Ingrown X-it (which is also used during the treatment) which contains the natural exfoliating ingredient papain which dissolves dead skin cells which helps to he reduce the risk of ingrown hairs.
Waxing Hygiene and Standards Policy
We take hygiene very seriously and set high standards for our team. Our clients compliment us on the cleanliness of the salon and you will see this reflected in our client testimonials. In addition:
All our staff are highly trained and experienced

Gloves are worn at all times , new areas new gloves etc…

We have strict policies on our therapists waxing techniques that assist us to maintain our hygiene standards:

hot wax for bikini areas and facial waxing which means that we can operate a more hygienic no double dipping policy for hot wax – we use disposable wooden spatulas and never re dip the same end into the wax twice.

Warm wax is used on vellus hair areas only such as legs & forearms and applied using a metal spatula that glides wax over the skin without making contact.

All equipment including bottles and trolleys are cleaned between each client with hospital grade disinfectant.