Professional Male Grooming Treatments at Studio 8 Beauty
Waxing
Studio 8 uses only the highest quality waxes from the Lycon waxing system which uses only the finest resins, natural ingredients & aromatherapy oils which means less trauma on your skin, reduced redness and virtually pain free waxing.
| | |
| --- | --- |
| Chest | |
| Abdomen | |
| Chest and Abdomen | |
| Upper Back | |
| Lower Back | |
| Full Back | |
| Eyebrows | |
| Underarms | |
| Nostrils/ Ears/Brows Packge | |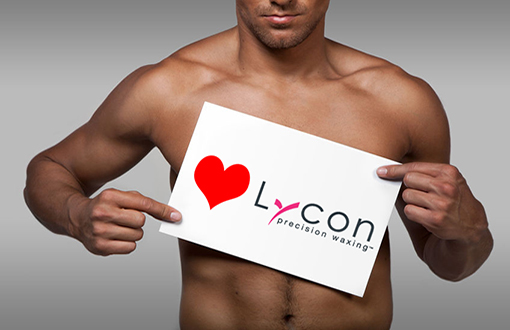 Body Treatments
Massage
Our therapists are trained and experienced in Swedish massage techniques which creates a relaxing and soothing massage or can be adapted to provide a deeper tissue massage according to the clients needs.
Massage can be used to relieve tension and stress from the body using massage techniques petrissage movements, effleurage and tapotement. It will not only help to relieve tension but will promote deep relaxation in the tissues and muscles. The back, shoulders, neck, legs, arms and chest are all targeted in this deeply stimulating massage. Key benefits includes lymphatic drainage aiding the elimination of toxins, improved circulation , aids relaxation and reduces stress.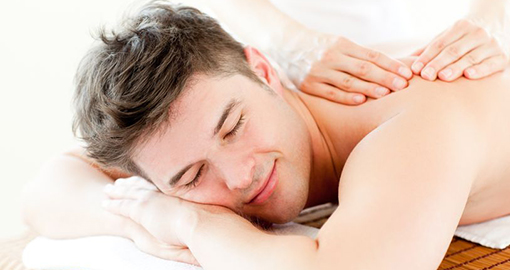 Indian Head Massage (30 mins)
Particularly good for reducing the effects of stress and tension.
Studio 8 Signature Massage (30 – 60mins) 
Back (30 mins)
Full Body (60 mins)
Hot Stone Massage
A relaxing & spiritual massage using heated stones to penetrate deep into your muscles, relieving tension & balancing the body & mind.
Back (30 mins)
Full body (55 mins)
Massage with Mud Massage Therapy
A unique and exotic massage treatment that combines the detoxifying and cleansing capabilities of earth clays with the intensely moisturising power of natural oils. Olive and Grape Seed oils protect, smooth and condition, whilst fortifying skin with antioxidants and a unique blend of Asian herbs to stimulate circulation. Your skin is smooth, soothed and protected.
Back (50 mins)
Luxury Body Treatments
Completely customised to either energise or reduce stress, our range of body therapy treatments polishes skin to a soft glow whilst providing critical hydration and nourishment needs. Natural exfoliating products and skin-smoothing enzymes help dissolve dead skin cells naturally for a smooth finish. Natural oils and extracts help stimulate the senses while cleaning and conditioning with the added benefit of the warmth helps to invigorate the mind and body.
Dermalogica Back Facial (45 mins)
Back facials are great for cleansing those tough-to-reach spots targeting a variety of skin care needs such as clogged pores, back acne and dehydrated skin. This treatment mimics many of the traditional techniques used whilst performing treatments for the face such as deep cleansing, extractions, purifying masks and a detoxifying massage.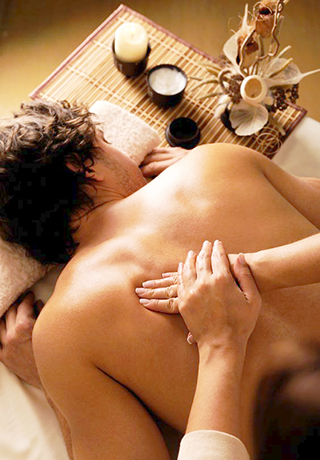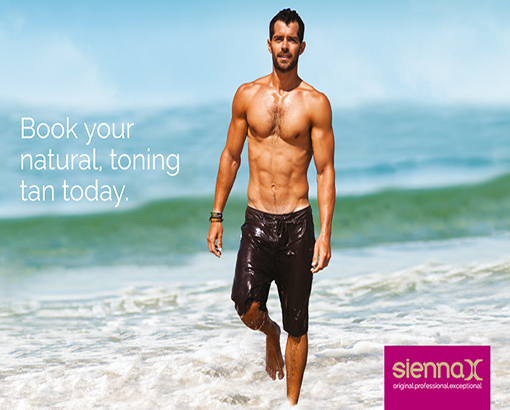 Spray Tanning with award winning Sienna X
Sienna X spray tanning gives a safe, natural looking tan without the dangers of skin damage that results from over exposure to UVA/B rays, letting you look gorgeously tanned all year round. The technique is fast and creates a perfect all over tan in minutes. The unique airbrush disperses the tanning product creating an all over body tan coverage. The result? An even, natural stunning tan from top to toe and even can create a slimming and toning effect. A very popular treatment for body builders or those looking for a healthy glow or to take the edge off naturally pale skin before a holiday or a special event
Spray Tan (20/30 mins)
Lasts 5 – 7 days. For those who don't have time, this is a quick alternative to the cream tan
Please wear loose clothing during the 8 hour developing time. We also offer "Tonight's The Night" solution which is a 2-4 hour development for those in need of a faster tan. Please exfoliate prior to your appointment.
Skin care
Treatments delivered by qualified & experienced professional skincare experts.
Powerful treatments that work with the skin & not against it to deliver amazing results with reduced or zero redness or down time.
Great for anti-aging, breakouts & congestion or to brighten & rejuvenate skin. Supercharged with electrical technology for even deeper cleansing, deeper product penetration and even more powerful results
Our therapists are among the best trained in the industry, and each has a postgraduate Dermalogica Skin Expert certification from The International Dermal Institute.
What does that mean for your skin?
Quite simply: Real Treatments. Real Answers. Real Products. Real Results!
Dermalogica Skin Fit Facial ( 60 mins)
The perfect start to your skincare journey consisting of 45 mins hands on treatment, skin tips & advice & product recommendation.
HOT TIP – Great skin isn't just from treatment time. A professional treatment kick starts your skin and helps to build your skin results but by following a professional skin care regime at home you not only protect your investment in skin treatments but you also help to prepare your skin for advancing your treatments the next time you visit. Healthy skin that is hydrated and moisturised looks fresher, plumper and more youthful and helps build your tolerance to the more advanced products so you get more from your treatments each time you visit.
Our Dermalogica Skin kits cost from £30 and last at least 30 days (with correct use) which is less than £1 a day They contain professional ingredients that (unlike many cosmetic skincare products) actually work deeper within your skin to make your skin even more healthier.
CACI (20-90 mins)
Also available for men's grooming. Please check out our CACI menu for more details.
Please do not be clean shaven on day of appointment as skin can be more sensitive during treatment.
Other advanced ProSkin facials such as Proskin 30 & ProSkin 60, Biosurface Peel, Electrical Facials & advanced aesthetics are also available. Please refer to the Dermalogica Advanced Facials section for more details.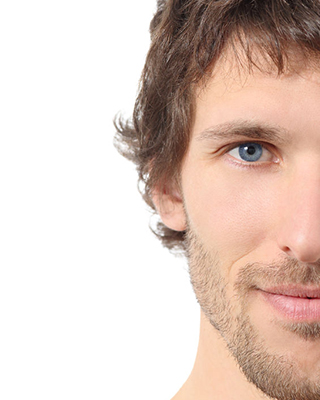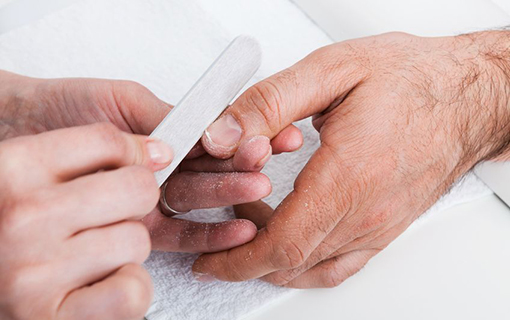 Hand & Nails
Men's Hand & Nail Care (30 mins)
Hands are exfoliated to remove dryness & massaged with treatment creams, cuticles are conditioned & groomed & nails are trimmed & shaped.
Gents Full Pedicure (45 mins)
A relaxing & grooming foot & leg treatment. Hard skin is removed, feet & legs are massaged with deep conditioning creams, leaving them softer & smoother. Cuticles will be made neat & tidy & toe nails will be perfectly shaped.