Massage and Body Treatments
Massage and Body Treatments at Studio 8 Beauty
Wonderfully relaxing … designed to restore body and mind.
Aching muscles & fatigued body? Your professional Dermalogica Skin Therapist will skilfully ease away tensions & stress whilst improving blood circulation & enhancing skin glow.
Studio 8 Signature Massage
A relaxing massage with essential oils using a variety of massage techniques to work deeply into the muscles to relieve tension and soothe the mind and body.
Full Body Massage (60mins) – £45
Legs, arms, neck, shoulders & back.
Half Body Massage (45mins) – £37
Great for back sufferers, the half body massage is a firm massage to ease away tensions on your back, neck, shoulders, arms, hands and face. It helps to get balance, energise and calm your body and mind.
Back Massage (30mins) – £28.00
Relaxing massage to relieve and relax muscles and remove toxins. This massage treats the back, neck & shoulders.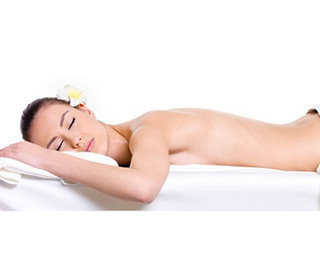 Invigorate & Energise Full Body Massage (60 mins) £45
This treatment will leave you feeling restored, refreshed and re-energised. Using a combination of international massage techniques and specially blended essential oils to energise including Rose Geranium, Rosemary and Cypress, this massage will awaken your senses as well as encourage circulation, tone muscles and refresh your body. A great massage for anti-cellulite and for reenergising the body and mind.
Relax & De-Stress Full Body & Scalp Massage (75mins) £57.50
Feel your stresses and strains dissolve away during this full body massage & scalp massage. Using a blend of essential oils Lavender, Ylang Ylang & Patchouli, to promote relaxation, your Therapist will use massage techniques to soothe away aching muscles, alleviate your stresses and leave you feeling emotionally & physically balanced.
Tailor your massage to add more treatment time. Add 15mins additional time for £12.00 extra.  Why not add scalp to a back massage?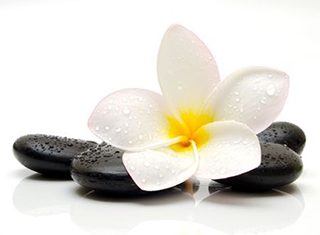 Hot Stone Massage (30-75mins)
A relaxing & spiritual massage using heated stones to penetrate deep into your muscles, relieving tension & balancing the body & mind.
Back £40.00 (30mins)
Full body £60.00 (75mins)
Indian Head Massage (30mins) £28
Relax your mind, body and soul with an Indian Head Massage. This popular treatment helps increase mobility and flexibility in the neck and shoulders, improves blood circulation, lymphatic flow and aids elimination of toxins. It is particularly good for reducing the effects of stress and tension.
Hot Lava Shell Relax Back Massage (30 mins) £40
The warmth of the Lava Shells allows deep relaxation in this bespoke back massage treatment. The shells glide over the back to warm and relax muscles. The focus then moves onto specific massage techniques working on pressure points and tension areas to ease stress and stiffness, delivering an intense and powerful massage treatment.
Good for General relaxation, general back aches and pains, headaches, a pampering treat.
Hot Lava Shell Relax Body Massage (60 mins) £60
Tailor your massage to add more treatment time. Add 15 mins additional time with Lava Shells or Hot Stones for £13.50 extra.
The indulgent and truly pampering Lava Shells Relax Body Massage offers an idyllic treatment combining the warmth of the shells with deeply relaxing massage techniques, creating a sense of balance to the entire body and mind. During the massage, the shells are worked over the palms, arms, feet and legs in slow deep moves to warm and de-stress. This is followed by a wonderfully tranquil massage on the back, neck and shoulder area to ease away all tension, knots and stress. Choose a 90 minute treatment for an unforgettable sublime experience.
Good for: Alleviating stress, aches and pains, over-active mind, headaches, poor circulation, a full body indulgence.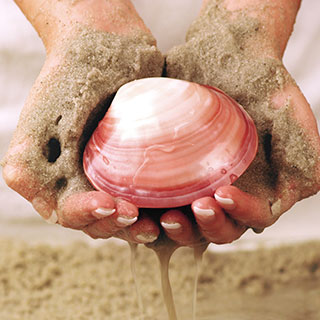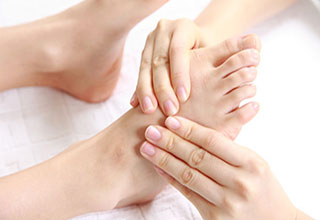 Reflexology (60 mins) £45
Reflexology is an extremely effective form of foot massage. The basis of reflexology relates to "reflex points" on the sole of the foot. These "points" coincide with each organ and system in the body and are linked to those organs by "energy channels", "zones" or "meridians". When illness or imbalance occurs the corresponding "energy channels" become blocked.
During reflexology the therapist will work to remove these blocks therefore allowing the energy to flow freely again.
Reflexology can also be used as an effective form of pain relief as well as a general relaxation treatment and can be taken as an individual treatment or as part of a course.
Body Treatments
Dermalogica Creative Body Treatment (15 mins add on to any body massage) – £12
A sumptuous combination of massage & body treatment and Dermalogica body products. Enjoy a relaxing massage of choice (full body or back massage) followed by an exfoliation or moisturising body treatment providing an extended massage using Dermalogica treatments to give you an additional 15 minutes of pure relaxation whilst benefiting your skin.
Back Facial (45mins) – £45
A luxury facial for the back consisting of a cleanse, steam, exfoliate, mask & massage leaving your back feeling soft and pampered, whilst your mind and spirit are soothed and relaxed.
Body Exfoliation Mineral Salt Scrub (45 mins) – £45
Mineral Sea Salts & Seaweed exfoliate while skin-smoothing enzymes help dissolve dead skin cells naturally for a smooth finish. Natural oils & extracts help stimulate the senses while cleansing & conditioning, & the added benefit of warmth helps invigorate the mind & body.
Dermalogica Body Foliation Therapy
Give your body the customized exfoliation it needs coupled with the warming sensation it craves! A gentle Oatmeal and Rice Bran powder activates to create a gentle, yet effective exfoliant that whisks away dead skin cells, brightens skin and helps reduce the appearance of sun spots and hyperpigmentation. Skin is smoother and prepped for maximum absorption of rich, smoothing botanical oils. You'll leave this therapy with silky, healthier skin!
Back (45mins) – £45
Full Body (75mins) – £65
Dermalogica Mud Massage Therapy
A unique and exotic treatment that combines the detoxifying and cleansing capabilities of earth clays with the intensely moisturising power of natural oils. Olive and Grape Seed oils protect, smooth and condition while fortifying skin with anti-oxidants, and a unique blend of Asian herbs stimulate circulation. This luxury massage therapy concludes with refreshing steamed towels, conditioning Body Wash and moisturise. Suitable for all skin types. Choose from back or full body for total indulgence.
Back (45mins) – £45
Full Body (75mins) – £65