Why would you need a Deep Tissue Massage ?
Well ….
Do you suffer from muscular aches and pains ? 
Headaches ? Back Aches ?
If you do, then you are certainly not alone. A large percentage of the population do suffer day in and day out with these on-going problems, a lot of which are often caused by muscular imbalances that are just accepted as part of everyday life.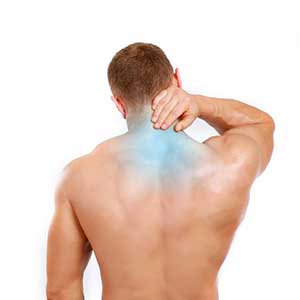 Unfortunately, there are many factors affecting the modern lifestyle that can cause muscular imbalances and problems such as:
Lifestyle and occupation – sitting at a desk all day or doing repetitive manual work incorrectly.

Negative, prolonged mental stress leading to many problems throughout the body.

Poor posture – whether natural or through daily activities.

Following illness – where muscles can weaken and others overcompensate.

Through injury – causing damage to muscles and tissues.
Whilst a great number of people suffer with back pain, headaches and other muscular problems, often they will just carry on and live with it rather than taking proactive measures to do something about their aches and pain.

Does that sound like you ?
Well, a good start would be to treat yourself, yes "treat yourself" to a regular deep tissue massage.
Combine regular massage with an improvement in your lifestyle and you will soon be saying goodbye to the daily headaches, back aches and other problems that you've just put up with for so long.
You'll also gain a renewed energy and zest for life as the benefits and effects or regular deep tissue massage are wide ranging.
Benefits of having a Deep Tissue Massage Treatment include: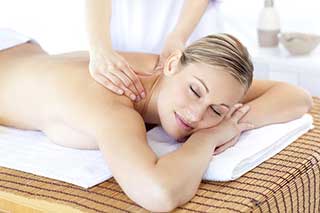 Better Relaxation.

Improved posture.

Improved flexibility and joint movement.

Helps the blood and lymph flow in the body to remove toxins.

Relief of pain and tension.

Speeds up the body's healing processes




And many more …
Deep Tissue Massage Treatment (30 or 40 mins)
Deep tissue massage is a therapeutic massage, which uses techniques designed to assist in correcting problems and imbalances in the soft tissues caused by poor posture, repetitive physical activity or other trauma. The treatment session will focus on your specific problem with treatment sessions ranging between 30 – 40 minutes. The treatment involves applied pressure techniques to trigger points to release lactic acid and promote pain relief. Your therapist will cover an initial full consultation with you in order to formulate and agree a plan tailored to your specific needs.
This is not a relaxing massage (for most!) so we also offer a variation as a Remedial Firm Massage or a Hot Stone Massage. These make great alternatives to Deep Tissue Massage and fuse relaxtion and remedial massage. Did you know that heat is more relaxing in a reduced amount of time? Please check our online booking for more details & pricing.
Please telephone Studio 8 Beauty now on 023 92 380 692 and one of our expert therapist will be happy to discuss a treatment plan specifically for you.
For more information on how you can benefit from a course of treatments, please read our news post on Deep Tissue Massage.