CACI Skin Care
Dramatic results without the need for surgery or invasive procedures.
Book Treatments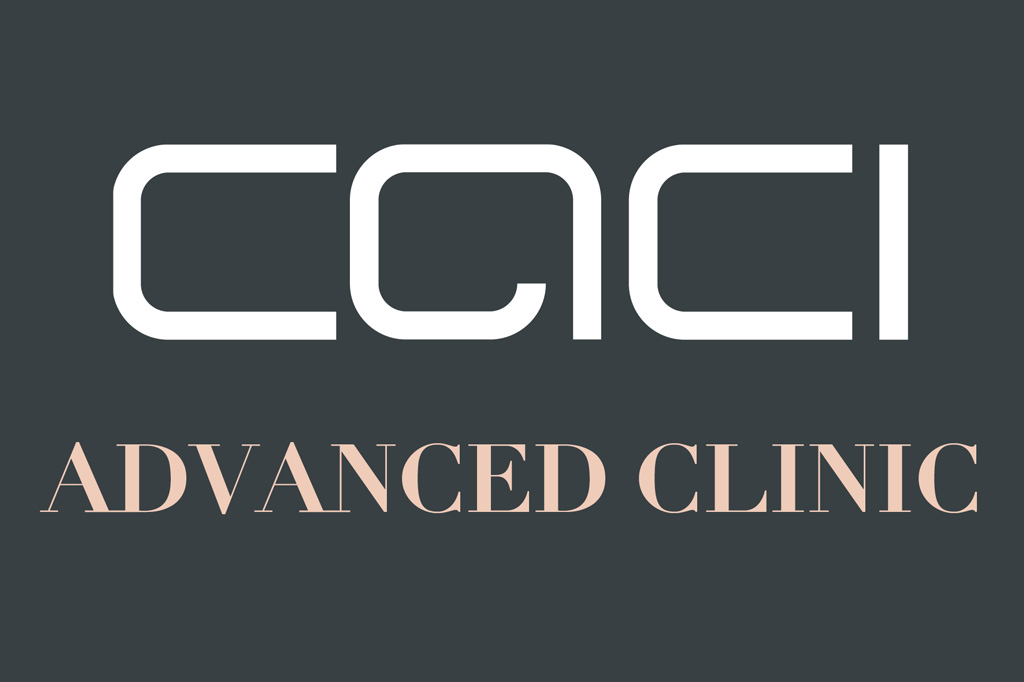 CACI Synergy Non-Surgical
CACI facials deliver dramatic results without the need for surgery or invasive procedures.
It is the perfect solution for client concerns such as:
Anti-ageing
Sagging skin
Problem skin
CACI Facials include microcurrent technology. Microcurrent stimulation delivers tiny electrical impulses that mirror the body's own natural bioelectrical field. In most cases, the treatment is quite comfortable with only a slight electrical tingling sensation.
Who would have imagined that technology originally developed for medically treating facial palsy, physiotherapy for pain control and wound healing is now also an effective anti-ageing treatment? This is because as an aesthetic treatment, microcurrent stimulation has been shown to have several other cosmetic benefits including "facial toning or non-surgical face lifting".
It can create a dramatic lifting effect on facial muscles and contours through a low-intensity muscle workout via a process called muscle re-education. It also has the added benefit of re-energising the skin to improve skin texture and improving collagen and elasticity.
The treatment has a large celebrity following including Jennifer Lopez
As well as other celebs Martine McCutchenson, Michelle Collins, Bruno Tonioli, Jennifer Aniston to name but a few.
In most cases, the treatment is carried out through a course of 10 treatments followed by regular maintenance every 4-6 weeks. Single treatments such as the "4 day Red Carpet facial" is available for special occasions.
The ultimate CACI technology "Synergy" machine is available at Studio 8, therefore, offering additional enhancements to their treatments such as crystal-free microdermabrasion, ultrasonic exfoliation, and skin rejuvenation, LED Light Therapy & revolutionary "Wrinkle Comb" as a natural alternative to anti-wrinkle injections & fillers. Every lift now incorporates LED light therapy with every movement so you get the ultimate lift and skin rejuvenation treatment. All our CACI therapists are fully trained to deliver guaranteed technique & optimum results.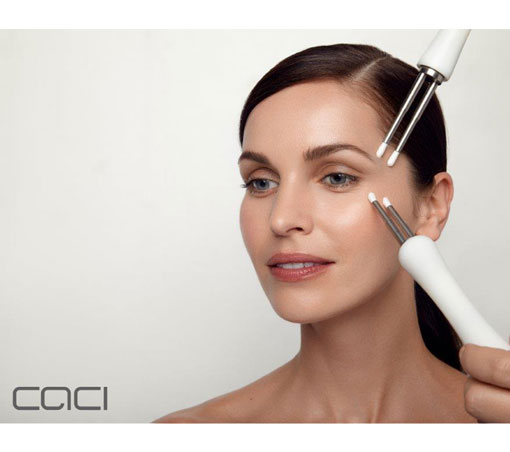 Would you like a Consultation to find out how a CACI Treatment would benefit you ?
Our CACI Synergy microcurrent treatments require prior consultation to ensure suitability for treatment. To book a complimentary CACI consultation, just click on the button.
CACI Synergy Treatment Menu
We offer the following full treatment options:
CACI Synergy Signature Non-Surgical Facial Toning (60 mins)
The CACI Synergy non-surgical facelift is designed to lift muscles & stimulate skin tone creating a more youthful silhouette whilst softening and smoothing the appearance of lines and wrinkles. The results are:
Improved skin elasticity
Improved collagen production
Improved hydration
Plumper & fuller skin
Reduction of fine lines and wrinkle
Improved muscle tone
More youthful silhouette
Please note that this is a course treatment (for single one off treatments please refer to the Synergy Advanced Red Carpet Non-Surgical Facial Toning Treatment). Please ask about our packages available when purchasing as a course or check our online booking platform for our standard course packages.
CACI Synergy Advanced Red Carpet Non-Surgical Facial Toning (90mins)
The ultimate treatment – Great as a single treatment for special occasions & brides or a great pick-me-up. We recommend this treatment for monthly maintenance clients.
This 4-day face lift anti-ageing treatment delivers a combination of a non-surgical facelift to create a firmer silhouette, crystal-free Microdermabrasion, and Hydratone Mask to boost cell renewal and hydrate and wrinkle revolution to stimulate elastin & collagen production. Muscles are lifted and toned with S.P.E.D. light therapy and skin is rejuvenated and brightened.
Tripolar Radio Frequency or ThermaVisage Radio Frequency is available as an upgrade to all CACI facials at an additional price. Please ask about our packages available when purchasing as a course or check our online webstore via the booking online link for our popular course packages.
For more details on Radio Frequency please see our Geneo+ Page plus our ThermavIsage Page.
CACI Synergy Non-Surgical Jowl Lift (20 mins)
CACI Non-surgical facelift targeting the jowl area only. The treatment uses the patented quad probes, therefore, delivering double the microcurrent for double the results.
CACI Synergy Hydratone Mask (20 – 30 mins)
An intense hydrating treatment consisting of a hyaluronic acid , rose water and vitamin E mask combined with the power of electrotherapy & S.P.E.D. LED light therapy & lymphatic drainage movements to give give your skin a deep hydration infusion. Helps to reduce lines & wrinkles caused by dehydration whilst reducing dark circles and puffiness. A perfect treat for post holiday skin or between visits.
CACI Synergy Non-Surgical Eye Revive Eye Lift (30 mins)
Classic CACI eyelift but also includes the crystal-free Microdermabrasion, Hydratone Mask & Wrinkle Comb around the eyes & forehead giving the area a brighter complexion.
CACI Synergy Purifying Facial (Microdermabrasion) (50 mins)
This treatment tackles problematic skin and leaves your complexion looking smooth and radiantly healthy. A combination of red and blue LED light therapy, deep cleansing and skin exfoliation techniques are used to brighten and even effectively your skin tone
CACI Synergy Skin Calm Facial (30 mins)
CACI Skin Calm Facial targets skin prone to breakouts and irritation. This treatment uses LED light therapy that is renowned for its anti-bacterial and anti-inflammatory healing properties, combined with a gel mask to soothe, calm, reduce redness and rehydrate your skin.
Who is it good for ?
All skin types including sensitive skins due to the gentle yet effective method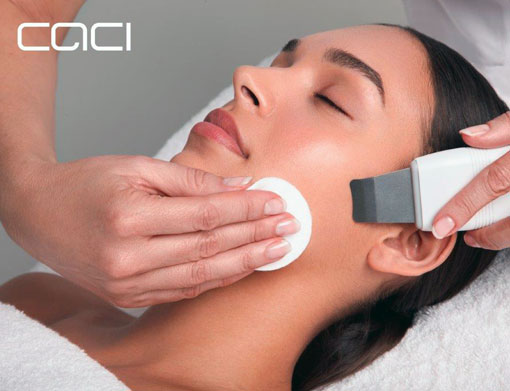 CACI Ultra Skin Rejuvenation & Sonic Peeling Facial
This treatment delivers a combination of CACI Microdermabrasion, light therapy & clinical grade products to treat blemished & congested problem skin, therefore, clearing congestion & reducing the appearance of pigmentation and scarring.
Please note that all our CACI facials are upgraded to our professional skincare products in order to provide your skin with the best ingredients for ultimate results.