Studio 8 Beauty Gift Vouchers
Beauty Treatment Gift Vouchers for all occassions, treat that someone Special with a Salon Gift Card
Buy Gift Cards
Studio 8 Beauty Digital Gift Cards
At Studio 8 Beauty we are working hard to reduce ours and ours Clients impact on the environment whilst providing a convenient way to purchase gift vouchers.
Digital Gift cards are the perfect way to give the Gift of Relaxation whilst being convenient and environmentally friendly.
Our Digital Gift cards can be created for any value from £20 including bespoke values or a selected treatment and are:
Valid for 12 months.
Recipient can either print or show on their phone to redeem.
Add the recipient's email address & it will appear on their account.
Saves the cost of postage & packing.
Environmentally friendly – eliminates mail transportation, plastics & printing dyes (when not printed).
Reduces the amount of card or plastics going to recycling.
Sent immediately or a date of your choice with your personal message.
Available to purchase 24/7 even when we are closed !
Now you will never miss a birthday etc…
Safe & secure with the online payment system.
Resend or check balance.
 To purchase select the "Book Online/Gift Voucher" button to the left of this page.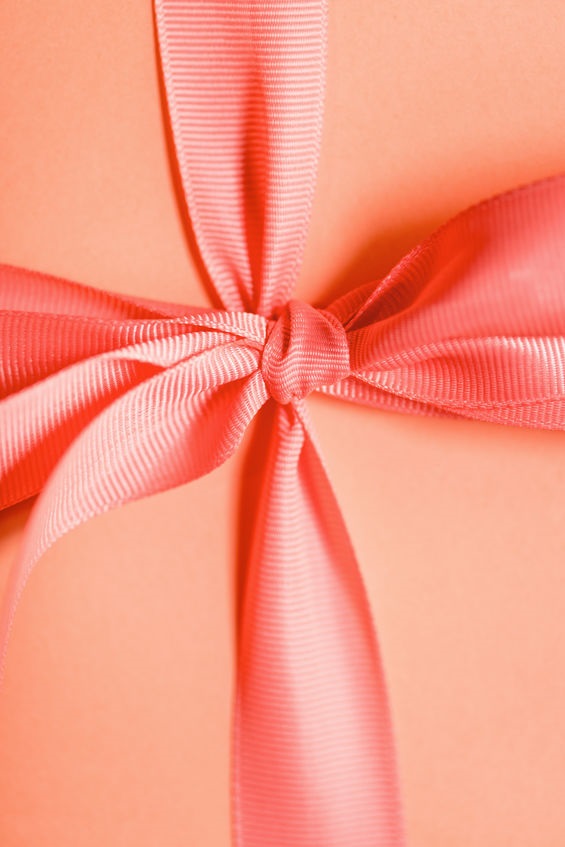 Physical Gift cards
If you still prefer to gift a card in the traditional way our physical gift cards use recycled plastics and are available to purchase by:
Placing your order over the phone on 023 92 380 692 (post & packaging will apply & please allow 3 working days for delivery)
Purchase at the Studio 8 Reception desk at Central Square, 1000 Lakeside, Western Road Hants PO6 3EN
Looking after our planet – We aim to replace with cardboard gift cards in the near future but digital cards are more environmentally friendly alternative.
How long are gift vouchers valid for ?
Unless otherwise stated gift vouchers are valid for 12 months from the day of purchase.
Can I order gift vouchers online ?
Yes, we have online digital gift vouchers that are sent immediately, or you can select a date for the email to be sent. We also sell physical gift cards that can be click and collected or posted. There is post and packaging charge for delivery. Please allow 48 hours delivery.
Can I see how much is left on a gift card or if it has been used ?
Yes, at the top of this page select "Buy Gift Cards" which will take you to our webstore select "Check card balance" at the top of the page.
Can resend a gift card ?
Yes, at the top of this page select "Buy Gift Cards" which will take you to our webstore select "Resend a gift card" at the top of the page and a digital copy of the gift card will be sent to the recipient email or your own email.
Does a gift card expire ?
Yes, at 12 months the value of the gift card automatically expires.
Can a gift card be extended ?
Ordinarily , for admin purposes, we do not extend gift cards because as a small business we give a generous 12-month validity. However, if there are extenuating circumstances and the gift card is less than 15 months since purchase date, we are happy to extend it by no more than 3 months. A £10 admin fee will apply which will be deducted from the gift card at the time of extension. Please contact the salon on 02392 380 692 with your gift card number to extend.
I have lost my Gift Card can I get a replacement ?
Lost or stolen gift cards cannot be replaced; however, we try where possible to assist & identify your gift card in our system. If you know the following details, we may be able to assist:
When was the gift card purchased?
Who purchased the gift card?
The value of the gift card?
If you were named as the recipient when purchased?
Please allow 24 hours for us to investigate.
Do I need to show my gift card when I use it ?
Yes, to redeem your gift card show your gift card to reception when you settle your bill either:
On your phone
Printed
Physical card.

Please note that If purchased for you referencing your name, the gift card may appear as a virtual card against your Studio 8 Beauty Account.
Gift Card Terms & Conditions
These Gift Card Terms & Conditions ("Terms") apply to gift cards issued by Studio 8 Beauty Ltd, a company registered in the United Kingdom with company number 08387828, whose registered office is at Central Square, 1000 Lakeside, North Harbour, Western Road, Cosham, Portsmouth, Hants, PO6 3EN ("we," "us," or "our"). By purchasing, redeeming, or using a gift card issued by us, you ("you" or "the Cardholder" or "Purchaser") agree to be bound by these Terms.
1. Gift Card Sale Information
1.1 The gift card is issued by Studio 8 Beauty Ltd
1.2 The gift card can be used to make purchases at participating Studio 8 Beauty Ltd location(s) in the United Kingdom.
1.3 The gift card has no monetary value until activated at the point of purchase.
1.4Gift cards/voucher sales are final upon purchase and non-refundable.
1.5 The gift card is not reloadable.
1.6 The Cardholder is responsible for any additional costs exceeding the gift card balance during a purchase.
2. Activation
2.1 The gift card is activated either at the point of purchase or a predetermined as set by the purchaser at the point of purchase i.e., the date the digital card is to be emailed to the recipient.
3. Gift Card Validity
3.1 Gift cards issued by us are valid for a period of 12 months from the date of purchase ("Validity Period"). The Validity Period is printed where applicable on the gift card holder or voucher for physical cards , on the email confirmation for digital cards or by checking your balance online at https://studio8beauty.zenoti.com/webstoreNew/giftcards , via our "Studio 8 Book & Pay" App available via Google Play or Apple store or by calling the salon with your gift card number.
3.2 After the Validity Period has expired, the gift card will be void, and the remaining balance or any unused funds on the gift card will not be redeemable & will therefore be forfeited.
4. Redemption
4.1 Gift cards can be redeemed for either specific treatments/services offered by us or for their monetary value, as indicated on the gift card according to how the card is purchased.
4.2 To redeem a gift card for specific treatments or services, the Cardholder must book an appointment with us in advance and present the gift card at the time of payment for the selected treatment or service.
4.3 To redeem a gift card for its monetary value, the Cardholder can use it as a payment method for purchases made at our establishment, and any remaining balance will be retained on the gift card for future use.
4.4 The gift card can be used to make multiple purchases until the balance reaches zero or the Validity Period expires, whichever occurs first.
4.5 Gift cards cannot be used for staff tips or deposits.
4.6 Failure to attend an appointment without adequate prior notice is subject to our cancellation terms & conditions and may result in the gift card balance being used to cover the cost of the reservation.
5. Gift Card Balance
5.1 The Cardholder can check the remaining balance on their gift card by visiting our booking webstore https://studio8beauty.zenoti.com/webstoreNew/giftcards , "Studio 8 Book & Pay" App or by contacting our customer service team.
6. Lost or Stolen Cards
6.1 We are not responsible for lost, stolen, or damaged gift cards. Gift cards should be treated like cash.
6.2 Lost or stolen gift cards will not be replaced or refunded.
7. Refunds
7.1 Gift cards are non-refundable and cannot be exchanged for cash or any other form of payment.
8. Non-Transferable
8.1 Gift cards are non-transferable, and the Cardholder's name may be verified when redeeming a gift card.
9. Promotions and Discounts
9.1 Gift cards may not be used in conjunction with any other promotions, discounts, or offers, unless explicitly stated otherwise.
10. Governing Law
10.1 These Terms are governed by and construed in accordance with the laws of England and Wales. Any disputes arising out of or in connection with these Terms shall be subject to the exclusive jurisdiction of the English courts.
10.2 These Terms do not affect the Cardholder's statutory rights under UK consumer law.
11. Changes to Terms
11.1 We reserve the right to amend these Terms at any time. Any changes to these terms will be effective immediately upon posting on our website https://studio8beauty.co.uk
12. Contact Information
12.1 For any inquiries or assistance related to gift cards, please contact our customer service team at salon@studio8beauty.co.uk or 02392 380692.
By purchasing, redeeming, or using our gift cards, you acknowledge that you have read, understood, and agree to these Terms. These Terms are subject to change, and it is your responsibility to review them periodically.
Last Updated: 20/09/2023
Studio 8 Beauty Ltd, Central Square, 1000 Lakeside
Cosham, Portsmouth, Hants, PO6 3EN