Skin care routine do's and don'ts
by Lisa Young – Salon Director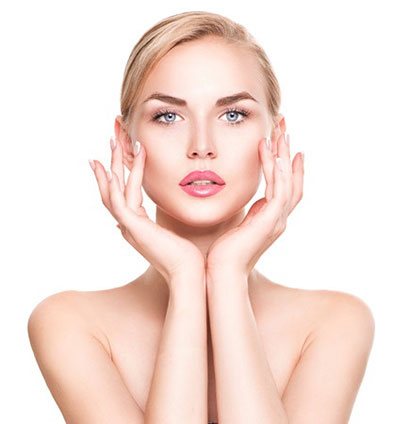 Once you have discovered fabulous skin care products to use in your skin care routine, there is always the danger of over doing it.
Just like any skin savvy fanatic, you probably can't resist that extra little product to push your skin care routine to the next level. But unknown to many and especially if you don't seek professional advice when you purchase your products, there is a danger that you have selected products with ingredients you just can't mix.
Get it wrong and things can get a bit uncomfortable!
You may have already seen some products combined into a single product. Remember however, these have been specially formulated for specific skin concerns. They are thoroughly tested to ensure that the balance of ingredients is just right.
In addition, other ingredients or different ways of delivering the product into your skin may have been added to the formula to offset any potential reaction. For example "Micro-encapsulation" ensures that the product time releases deeper in your skin so that you don't get a surface skin reaction.
So be skin savvy and mindful with your skin care routine. The potential reactions of applying two separate products could quite easily be enough for your skin to react badly.
Here are some ingredient combinations that skin care fanatics should be mindful of or even avoid.
Retinol / Retinoid & AHA's
Retinol is the most sought after ingredient in the treatment of aging skin. This super ingredient can not only be used for skin aging but also to treat acne and a range of other skin concerns.
It's clever stuff and a potent form of vitamin A. It is renowned for its collagen-stimulating, anti-ageing properties. It does this by exfoliating the skin and stimulating cell turnover or cell renewal.
For best results, use as a night treatment when the skin is in healing and repair mode.
However, despite its anti-ageing powers it can also be quite a problem child and somewhat temperamental. This is especially true when it's mixed with other ingredients, meaning that it can leave your skin irritated, red, sore, dry or maybe the lot!
On the other hand, Retinol can be deactivated when used with alpha hydroxy acids (AHAs). This in turn wastes your money and creates disappointment in the product.
Here are a few AHAs and retinol found in Dermalogica products so you know when to avoid combining ingredients:
Lactic (Found in the following Dermalogica products – Clean Bar, Skin Resurfacing Cleanser, Body Hydrating Cream, Skin Renewal Booster, Gentle Cream Exfoliant)
Salicylic acid (Found in the following Dermalogica Products – Clearing skin wash, Skin renewal booster, Sebum clearing masque, Skin purifying wipes, Daily Microfoliant)
Glycolic (Not Found in Dermalogica Products)
LED (Light Emitting Diode)
LED light is fabulous for boosting your skin care routine. It can be used to heal and repair skin that is blemished or to boost collagen production. However, Retinol can be deactivated or broken down with this technology as well as sunlight rendering it useless. So if you have one of these devices at home skip using it when you use retinol products. Otherwise, try alternating it on the days you don't use retinol.
Above all, we recommend that unless you have taken professional advice, lean on the side of caution. To be safe when using a retinol product, avoid using it at the same time as alpha hydroxy acid products until you are sure you have the right skin care routine to ensure the most effective and safe use of retinol.
Our recommended Dermalogica Retinol Products & Treatments:
Overnight Retinol Repair.
Age Reversal Eye Complex.
IonActive Power Recovery Treatment.
Hot Tip
Use Retinol at night and always wear a high level SPF 30 or more when using Retinol and for at least 48 hrs after finishing use as it can leave the skin more susceptible to burning.
Retinol and benzoyl peroxide
Although Benzoyl Peroxide is a skincare ingredient that is no longer approved for use in the EU, we're sure that there are still some supplies lurking in some bathroom cabinets so it's worthy of a quick mention. In the UK, to comply with EU legislation, benzoyl peroxide is no longer used in skincare products including Dermalogica. You may however, still find it  available in other countries that sell US formulations of Dermalogica ranges including Medibac Clearing Special Clearing Booster.
Benzoyl peroxide has commonly been used to treat acne and works by attacking the bacteria on the skin.
It does this by stimulating cell turnover (just like Retinol does). By using them together, you are basically doubling up on ingredients that exfoliate the skin. You therefore run the risk of over doing your exfoliation, which can leave the skin dry, flaky and sore.
So in a nutshell, Retinol just doesn't mix well with benzoyl peroxide.
Hot Tips
All is not lost so if you can't live without benzoyl peroxide in your skin care routine. There is a way to still use it without running the risk of over exfoliation. It's quite simple really, just try using benzoyl peroxide in the morning and then retinol in the evening.
Remember that retinol is more effective when used at night when your skin is in repair and regenerate mode, so this should fit your skin care routine quite nicely.
As an alternative to Benzoyl Peroxide, try Sulphur & Zinc Oxide found in Dermalogica Medibac Concealing Spot Treatment as well as Overnight Clearing Gel with the key ingredients salicylic Acid and Niacinamide. These are perfect for calming inflammation and preventing future breakouts by reducing excess sebum, removing impacted plugs and by eliminating bacteria that contribute to congestion.
Vitamin C and AHAs
The vitamin C in carrots doesn't just fight off colds (fact) or even help you see in the dark (Old wives tale? You decide).
Vitamin C is probably among the most effective anti-oxidants on the skincare market today. It does this by cleverly repairing and protecting the skin from the damage caused by free radicals.
However, a bit of savvy is required when using it to ensure that the products you are combining it with in your skin care routine does not destabilise it.
AHA (alpha hydroxy acids) based products such as those used for exfoliation, such as glycolic and lactic acid, can disturb the pH balance of the vitamin C and destabilise it. Thus your skin won't reap the benefits or it may leave you sensitive.
Salicylic acid with other acids
Although many acids tend to work well together, salicylic can be a bit problematic as it can cause irritation. It's a great product for deep exfoliating, de-clogging pores and therefore preventing breakouts. Phytic acid (found in Daily Microfoliant) is an example of a common acid used in skin care products.
Other typical Acids used in skincare:
Phytic Acid – Daily Microfoliant, Sheer Tint, Power Rich, C-12 Pure Bright Serum, Exfoliating Body Scrub, Charcoal Rescue Masque, Pre Cleanse.
Hyaluronic Acid – Found in Skin hydrating booster, skin hydrating masque, pure light spf50, ultrasmoothing eye serum, ultrarich body cream.
Citric Acid – Soothing Eye Makeup Remover.
Oleic/Linoleic Acid – Phyto Replenish Oil, Multivitamin Power Recovery Masque, Barrier Repair, Ultrarich body cream.
Mandelic Acid – Charcoal Rescue Mask.
We therefore recommend not using the products consecutively. Instead, use one product one day and the other the following day.
And there you have it – a skin care junkie's simple guide to getting the most out of your retinol and AHAs.
Remember that Dermalogica offers training to its stockists and therapists giving them the opportunity to achieve an expert level. Look for FREE professional skincare advice at any Dermalogica Stockist and especially those that boast "Expert level" to ensure that you are getting real skin care advice.
Always buy from an authorised stockist to ensure that you are buying real products to get real results.
Quote of the Day
In memory of the late Carrie Fisher (1956 – 2016)
" I don't want my life to imitate art, I want my life to be art"
Carrie Fisher