CACI Advanced Clinic – Studio 8 Beauty
by Lisa Young
The Magic of a CACI Advanced Clinic, Your Path to Timeless Beauty​
Searching for the Holy Grail of anti-ageing treatments in beauty and skincare often leads us to exciting innovations.
One such ground breaking discovery is the CACI Non-Surgical Facelift, and what a better place to have your treatment than with Therapists who have achieved the prestigious CACI Advanced Clinic.
Whether you're looking for a non-surgical facelift, an eye-brightening treatment, or some cellulite-busting severe action, a CACI Advanced Clinic has you covered. Let's delve into the secrets of CACI and explore the wonders it can work on your skin.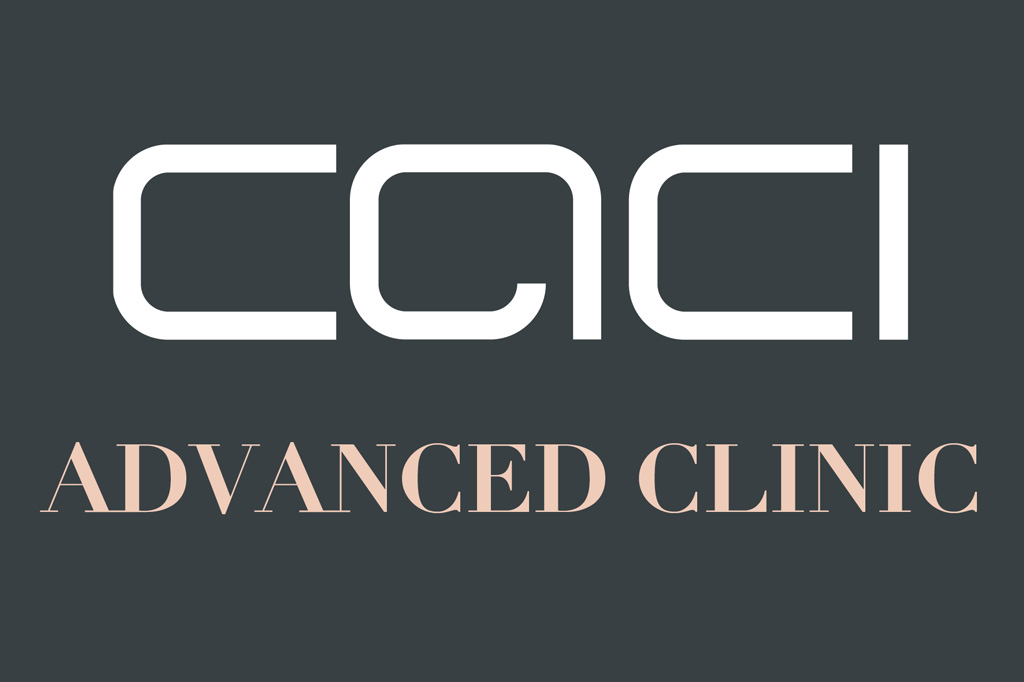 What is a CACI Advanced Clinic?
CACI, pronounced "kay-see," stands for Computer Aided Cosmetology Instrument and is a leading brand in non-surgical aesthetic treatments.
A CACI Advanced Clinic is the ultimate destination for state-of-the-art treatments that have overtaken the beauty industry. Their innovative and clinically proven treatments have garnered a cult following, making them a favourite among beauty enthusiasts, celebrities and skincare professionals.
At a CACI Advanced Clinic, the mission is simple – to enhance your natural beauty and help you look and feel your best without resorting to invasive procedures. The treatments are designed to stimulate your body's natural processes to rejuvenate and lift the skin, leaving you looking and feeling more youthful.
Signature CACI Treatments
Before we dive into the specifics of CACI Advanced treatments, let's explore some of the signature treatments that have made CACI a household name in non-surgical beauty.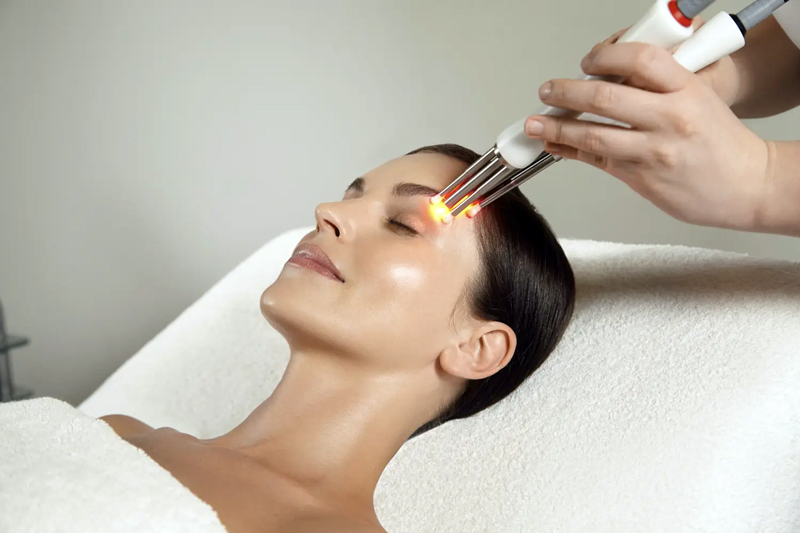 1. **CACI Non-Surgical Facelift**
Imagine a facelift without the surgery. The CACI Non-Surgical Facelift is the epitome of a natural lift. Using microcurrent technology, it re-educates and tones the muscles in your face and neck. The result, firmer, lifted skin and reduced fine lines and wrinkles.
2. **CACI Hydratone Facial**
For radiant, deeply hydrated skin, the CACI Hydratone Facial combines microcurrent technology with the Hydratone Gel Mask, which is infused with powerful hydrating properties. This treatment revitalises your skin, leaving it smoother, plumper, and more youthful.
3. **CACI Eye Revive**
The eyes are often the first area to show signs of ageing. CACI's Eye Revive treatment targets this delicate area, reducing puffiness and dark circles. It incorporates microcurrent and the soothing Hydro Eye Mask for an instant lift.
CACI Advanced Treatments
Now, let's explore some of the specialised CACI Advanced treatments, each tailored to address specific beauty concerns.
1. **Jowl Lift**
The CACI Jowl Lift is a targeted treatment to redefine the jawline and address sagging jowls. It uses microcurrent technology to stimulate and tighten the facial muscles, giving your jaw a more defined and youthful appearance.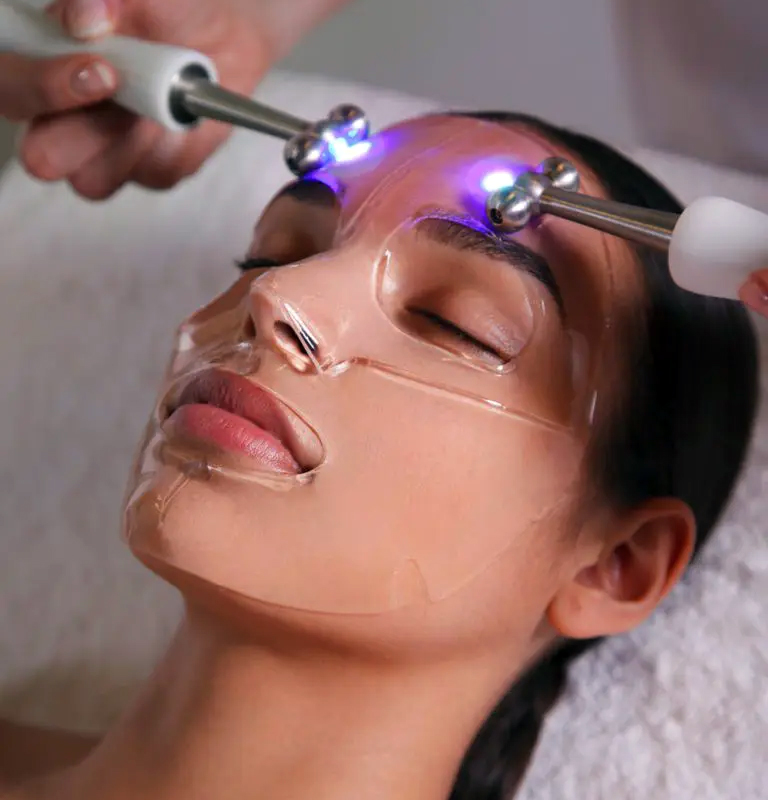 2. **Hydratone**
CACI's Hydratone treatment is like a spa day for your skin. It infuses the skin with hydration and is perfect for a special occasion or when your skin needs a quick pick-me-up.
3. **Eye Revive**
Say goodbye to tired-looking eyes with CACI's Eye Revive treatment. It reduces puffiness, dark circles, and fine lines around the eyes, leaving you looking refreshed and revitalised.
4. **Electro Cellulite Massage**
The Electro Cellulite Massage by CACI is a game-changer for those dealing with cellulite woes. This treatment combines microcurrent and massage to target cellulite, leaving your skin smoother and more toned.
5. **Hand Rejuvenation**
Don't let your hands give away your age. CACI's Hand Rejuvenation treatment works on the hands to reduce age spots, firm the skin and leave your hands looking youthful and radiant.
6. **Micro-Touch**
Micro-Touch is an innovative skin resurfacing treatment that exfoliates the skin, reducing fine lines, wrinkles, and acne scarring. It leaves your skin looking fresh, smooth and rejuvenated.
Why Choose a CACI Advanced Clinic ?
**Proven Results**: CACI treatments are not just the latest beauty fad – they are backed by science and have been clinically proven to deliver results.
**Non-Invasive**: No needles, no surgery, and no downtime. CACI treatments are non-invasive, making them a popular choice for those seeking to rejuvenate their appearance without the risks of surgery.
**Tailored to You**: Each CACI treatment is tailored to address your specific needs, ensuring a personalised approach to your beauty goals.
**Relaxing Experience**: CACI treatments aren't just about results; they also offer a relaxing experience, making it a holistic journey to beauty.
So, if you're on a quest for timeless beauty without the need for invasive procedures, look no further. Studio 8 Beauty is a certified CACI Advanced Clinic which means you can embark on a journey to a more radiant, youthful you. Believe us – our skin will thank you for it!
Check us out on the clinic finder here https://cacibeauty.com/clinics/
Find out more about CACI here https://studio8beauty.co.uk/caci-skin-care/
Want to book a consultation to see what CACI can do for you?
For more help, please give us a call on: 023 9238 0692 or email us at: salon@studio8beauty.co.uk
Or CLICK HERE to book online