The benefits of buying skincare from a professional salon
By Lisa Young – Salon Director
Are you wondering about buying skincare from a salon or online?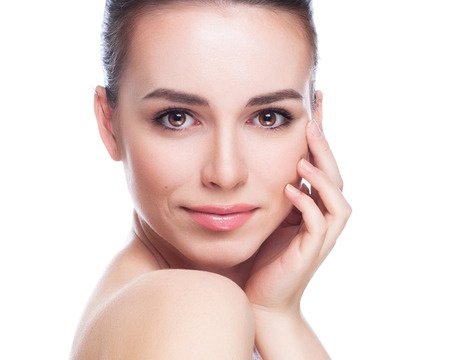 There is no denying that the internet has changed the way that we shop and research our purchases.
It's certainly changed most peoples lives and the way that we live.
In fact:
It gives more opportunities.
Connects us with friends, families & businesses.
Influences our attitudes and mind sets (for better or worse).
Gives us access to new ideas & innovations.
Gives us access to consumer reviews and comparisons before we buy.
For the beauty industry in particular it allows you, as the consumer, to be introduced to products and treatments that you would never would never have known about and reviews about them. This is fantastic to ensure that you make informed decisions. And there is no denying that, for some, it's a convenient way to shop.
But when it comes to buying skincare, can it replace a traditional buyer / seller relationship and is online shopping the way forward ?
For all commercial businesses, an online shop is a massive opportunity. It's a gigantic shop window and advertisement that opens up  possibilities for an even greater reach to attract you as the consumer.
Yet, surprisingly trends show that even for peak shopping times such as Christmas, black Friday and the sales, shoppers are still hitting the pavement and the traditional shops. This is very interesting as it means that as consumers we still like to arouse the senses with an element of touch and feel and smell!
The beauty industry is big and brings with it online shopping opportunities giving consumers access to products and services that they would not be able to access in their local high street.
But what are the benefits of buying skincare online vs in store ?
Here are a few things to consider before buying skincare online. Do any of these statements apply to you ?
Which one is right for ME ?
If the reviews and recommendations are good it must be the best ?
I waste so much money on new products that don't work for me.
Is it a genuine product, out of date, old or discontinued stock, fake or counterfeit.
Am I using my product correctly ?
After all, buying skincare products

IS

an investment in your skin.
1. Which one is right for you ?
With a wide range of products available it is hard to know which one to choose. Let's face it – the internet is great for looking for products and services but when it comes to skincare products "you and your skins needs" ARE unique to you. How do you know if that product is the perfect solution for you just because a blogger recommends it ?
So you search out the product that you think you need and up pops the website that sells it and you're presented with the online self-diagnosing forms. Simple eh? Mmmm well maybe not so simple!
Ask this question first:
Is your skin a) dry or b) dehydrated ?
Mmmmmm do you really know the difference ?
Did you even know that there is a difference ?
Well, unless you knew otherwise you wouldn't know that there was. Did you know that one lacks moisture the other lacks oil? As an untrained consumer you may not know that. So how would you know which one is relevant to you? How can you tell?
Do you really know that you are purchasing the right product for you? Would a professional skincare therapist see your needs the same as you do?
But when you buy in salon you get access to a trained professional who knows and understands skin and has passed qualifications that demonstrate their skill and expertise.
2. If the reviews and recommendations are good it must be the best ?
As a consumer you get to know about products and services from a variety of sources.
Recommendations.
Advertisements in magazines and billboards.
Social media.
Blogs / Vlogs.
These are different types of reviews and recommendations but have you stopped to think what their real motive is ?
Because you see them everywhere you think that they are popular products but have you considered that these could be paid for by the brand ? So that blogger you admire may have received a nice big box of free products to tell everyone about (or even have been paid to endorse a product) Did you know that the industry is not regulated and therefore reviews are based on the opinion of the blogger.
…. And just because someone says it's good it may not be good for your specific skins needs because you and your skin is unique!
When you buy in salon you get access to professional grade products and treatments that offer value for money and real results that are supported by research and development by people who know about skin and administered by trained skincare professionals.
3. I waste so much money on new products that don't work for me
Reviews are always a good place to start but you shouldn't make your entire buying decision based on reviews as they can still have the potential to lead to the wrong buying decision. This can result in an unhappy purchase, which can taint your experience of the brand altogether.
When you buy in salon professional brands such as Dermalogica, use a prescriptive based approach that involves hands on analysing your skin and prescribing the best product for you which is also guaranteed. By tapping into a trained professional you often have access to a trained expert.
Click here to find a Dermalogica Skincare expert in Portsmouth.
4. Genuine product vs out of date, old & discontinued stock, Fake & counterfeit
Fake or counterfeit products seem to be the norm these days. You would have to be barking mad to knowingly buy fake a product and expect it to live up to the expectations of the real thing. Surprisingly people still do it!
Quite simply put, it doesn't matter if the bottle looks like your favourite skincare brand. If the product inside isn't your favourite brand and doesn't do the same job then it simply isn't the product that you think you are buying. One key thing when buying a genuine & quality product means that less is more when it comes to usage a little bit goes a long way. You get great quality and value so why would you choose anything less?
That means that you get great quality from your professional product because that 1 bottle of real Dermalogica cleanser lasts 3 x as any cheaper alternative. So I ask you why would you buy discounted fake product when you are getting cheap, diluted and in some cases even toxic and dangerous product!
When you buy in salon you know exactly what you are getting i.e. genuine product. Check out the Brands salon finder for Authorised stockist. Click here for an example of Dermalogica and us at Studio 8 Beauty.
5. Am I using it correctly ?
We quite often hear Clients tell us that they bought one of our products on line and they didn't like it because it made their skin tight! All too often it's because they didn't know how to use it because the instructions on the packet or online were not clear enough.
A little goes a long way when it comes to Professional Products so use it properly and you will get more out of the product and it will last you so much longer.
When you buy in salon you get a face to face interaction with a qualified skin care therapist who will ensure that you know how to use the product before you leave. In salon we even do interactive demonstrations such as Skinbar or 10 minute Skinsolvers which means you can try the product on your skin before you buy.
So we hope you enjoyed our little blog and understand a little more about buying skincare in salon vs online. You can't beat the added value that visiting a salon provides and it is a far more rewarding way to shop for our products and services.
Thus the Benefits of buying skincare products from a salon are:
You know you are in safe hands when you go to a salon because the therapists have spent 2 years or more to become qualified and insured to do treatments.
When you buy into a good brand of skincare you will know that your Therapist will have access to ongoing training & knowledge which they pass the benefit of onto you as the consumer.
Not all clients are the same.
A consultation with a qualified therapist about your skin concerns provides a wider understanding of your needs and expectations. The therapist should consider your lifestyle and budget to prescribe what is best for you.
Learn about your skin from an expert and how to care for it at home as well as what treatments will help you on your skin care journey.
Your therapist will give you professional advice on how to tweak your skincare routine for the season.
You will be shown how to get the most from your product.
It's a bit like have a personal shopper for your skin when buying skincare with no more bad purchases! Who could resist that ?
Quote of the day
"If somebody's got beautiful skin, it invites us to a deeper understanding as to what is going on inside the body."
David Wolfe