Brow Lamination
by Melissa Rogers
Brow Technician at Studio 8 Beauty
How would you like to wake up every morning with perfect brows ?
Brow Lamination is an exciting new treatment to smooth and groom your natural brow hairs into a perfect shape.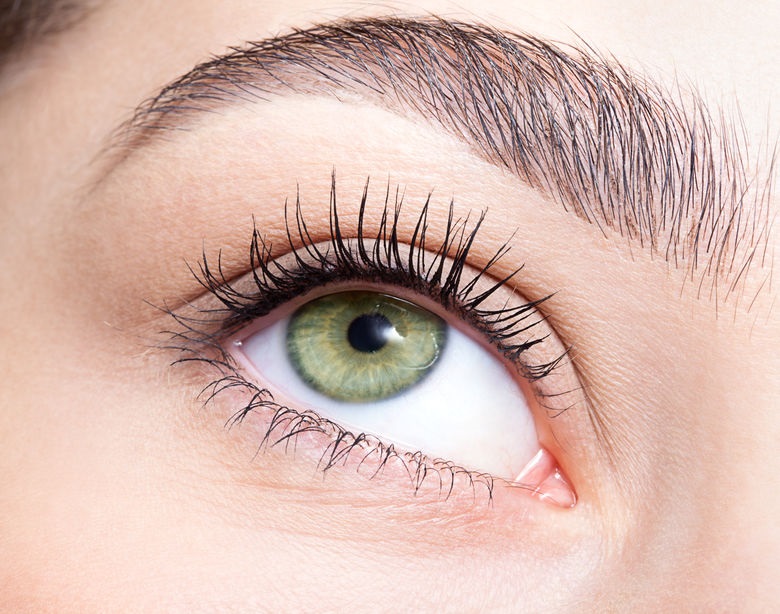 This cheeky little treatment has been developed to ensure that you have perfect brows every day without needing to constantly groom your brows into place.
A treatment will help give you a uniform and full eyebrow shape. It is the ultimate solution for eyebrows that do not have symmetry or where the hairs follow a different pattern.
Brow lamination is the perfect solution to realign the brows. It will give you a more desirable fuller look making the most of how much or how little natural brows you have!
A treatment solves the messy brow issue, creates volume and fullness whilst giving you a sleek well-kept brow shape for up to 2 months.
It can also be used to create beautiful fluffy brows for the fuller look. Often favoured on fashion runways and in glossy magazines it is tipped to be the next hot trend.
This innovative treatment is created by a process of restructuring the brow hairs to keep them in a desired shape. It's a bit like a keratin hair straightening treatment for the brows!
Well you get your hair straightened so why not why not your brows?
So forget brow gel and mascara wands, prepare to bare with a naturally groomed and minimal make up look with new brow lamination! The perfect solution for holidays, gym days and just about any day.
For those interested in a little more permanent make up why not combine with a permanent make up subtle lash enhancement to define your eyes further.
How do they do brow lamination ?
The treatment uses a keratin based straightening solution that is specially designed for use on facial skin.
Brow lamination can be done in several different stages. It's a bit like a lash lift for the brows.
First Step – the brows are brushed into the desired shape with a special dissolvable brow glue to hold the brows in place whilst the laminating solution is applied. This is keratin based and is used to break down the bonds in the hair so they will take the new direction and shape.
Next, the brows fixing solution is applied to keep the hairs in the new desired shape.
Finally a nourishing solution is added to the brows to hydrate and moisturise the brow hair.
To complete your look, your brow technician will apply a brow tint and then expertly shape your brows to finish your new brow look.
The result is beautifully tamed brows that stay in shape and look fuller and fluffier.
Brow lamination is the perfect treatment to add colour and definition to brows without any after-effects that take time to heal such as microblading.
FAQs
Who is brow lamination good for ?
Clients with wavy or unruly brows.
People looking to create a fuller fluffy brow.
Anyone who want their brows to stay in place all day without grooming them.
Will I need a patch test ?
Yes, we must do a patch test to ensure your safety during treatment. It's a quick test behind your ear or the crook of your arm and is designed to check if you have any sensitivity to the products we use. The test must be done at least 48 hours prior to treatment and our policy is no longer than 4 months before treatment.
Will brow lamination harm my brows ?
A good quality brow lamination product will have a protein composition based on liquid keratin and silicone. This will encourage brow growth by creating a protective film around the hair.
How long does the treatment take ?
Treatment takes around 30 to 45 minutes and will give the appearance of tamed & thicker brows that are expertly styled into your desired shape.
How long does brow lamination last for ?
As long as you follow the aftercare (especially immediately after your treatment) your brow lamination treatment can keep your brows looking great for and in place for up to 8 weeks.
What is the aftercare for brow lamination?
The aftercare is very similar to a lash lift and last extensions. You need to allow the brows to settle down after the treatment.
There are a number of things that you should and should not do in the 24 hours post treatment to ensure longevity of the treatment results.
Do not apply make-up or receive any other eye treatments for at least 24 hours after your treatment.
Avoid swimming / sauna for 24 hours.
Keep brows dry for 24 hours.
Use a brow conditioner daily.
Avoid the temptation to over touch the brow area after treatment.
No self-tanning products should be used on the face for 48 hours after the treatment.
What if I don't like the brow lamination look ?
Your brow technician will explain the treatment and show you examples during your consultation so you understand what the treatment entails and what the results will look like. As the results gently drop out over 8 weeks you will be back to normal in 8 weeks.
There are lots of different brow lamination brands what one do you use at Studio 8 Beauty ?
We use Brow Bomb Brow Lamination. We like the results that we get and it's kind and gentle on the skin. Even though it's similar to a lash lift it makes contact with the skin so not all lash lift solutions are suitable and will cause irritation.
How much does a brow lamination treatment cost ?
Check out or pricelist at the top of this page and our promotions page for our latest promotions.
How do I book a brow lamination treatment with studio 8 Beauty?
By calling the salon on 02392 380 692
or
Online booking is available for all brow treatments at https://studio8beauty.co.uk or via mySPAapp available in the google play or Apple App store